MultiMedia Backwashing Filter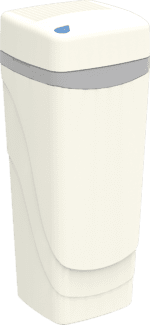 Self-Flushing Multimedia Filter with Antimicrobial Filter Media

WaterMax is such a flexible platform, we can take our single chamber unit and create many different custom configurations. In cases where sediments are an issue, we can custom configure a self-cleaning filter solution that avoids the headache and cost of changing a disposable cartridge all the time. We use up to three different grades of specialty filter media that does not demand chlorine, and is resistant to microbiological growth. The media is manufactured in a 3-step activation process that increases the surface area by over 300X a traditional filter sand for superior mechanical and electro-static filtration performance. With proper care and sufficient backwashing the media should never need to be replaced.

Doubles the performance of existing filtration media

Reduces the backwash water demand by an average of 50% over traditional media filteration

Expected to last a lifetime with proper backwashing and care

Suitable for Chlorine Levels > 3 PPM with very little chlorine oxidation demand


3.2 GPM Backwash Flow Required

Filters below < 1 micron at target flow rates with low pressure drop

This system is perfect for the homeowner who is tired of changing filters. The best way to select a sediment filter is to do a particle analysis. Purologix offers a Laser Particle Analysis and Detailed Report for $295. This report ensures we pick the right filter and media for your specific application. If the Particles get to the submicron level, no worries! We can always provide our PLX-UFL UltraFiltration membrane that filters down to 0.015 microns and will filter out bacteria, viruses, and colloidal silica!