Want A Cooler Office? Simple, Rent A Chewblet Ice Machine
Purologix is a factory authorized sales and service provider of Follett Ice. We provide true lease service agreements for ice and water dispensers to include factory authorized descaling and sanitization to keep the systems working in top shape. We can pair the ice makers with our water purification technology to provide the freshest and cleanest ice and water that you have ever tasted. We have new reverse osmosis water and purified ice dispensers from Pure Water Technology that further enhance our product offering.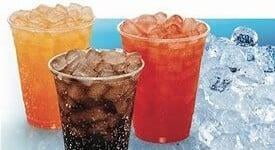 Green, Orange, Red, Brown, It Tastes Better Cold Going Down!
Many office workers run on their favorite soda! Diet Coke®, Moutain Dew®, Dr Pepper® just to name a few. It does not matter your favorite color or your favorite brand, everyone knows that soda just tastes better with ice! Plenty of slow melting, fun to crunch, chewblet ice! Consider renting an ice and water station for your office today.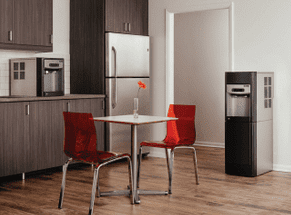 Countertop, Under Counter or Free-Standing Solutions
Our ice and water dispensers are perfect for employee break rooms, meeting rooms, waiting rooms, hotel corridors, locker rooms, and even laboratories that need ice from time to time. Our systems can produce up to 125 lbs of chewblet ice per day. We offer countertop, under counter, or free-standing systems that are maintained on a strict maintenance schedule. Most importantly, no drain is required, just a cold water connection. Make an appointment with one of our Commercial Account Specialists to evaluate your site and to offer a risk-free trial of our office water, ice, and/or ice and water combinations!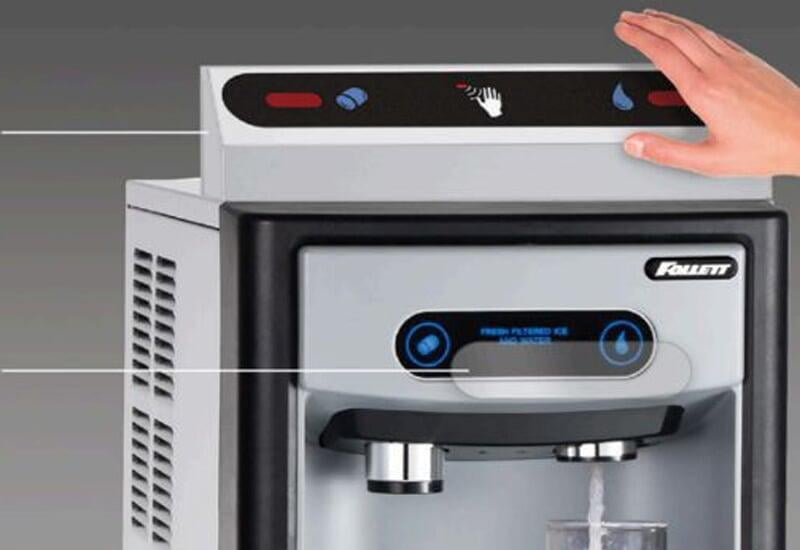 Post COVID - Go Touchless!
Our ice and water dispensers now feature a hover to dispense technology that avoids touching the control pad. This allows for touch free dispense, providing peace between staff, and piece-of-mind for owners and management. Why take chances when touchless dispense solves so many problems?

Or Use Our Traditional Touch Pad!
Our traditional touch pad is still available for those who are less concerned about surface contact. All of our surfaces are coated with Agion
® Antibacterial Surface Protection for the safety of you and your staff.